The Cosmic Grasshopper
This vehicle operates similar to how a clock escapement mechanism works.
Imagine my balancing Chariot as the L-shaped 'escapement':
The Halloweenhopper in Woodstock, NY!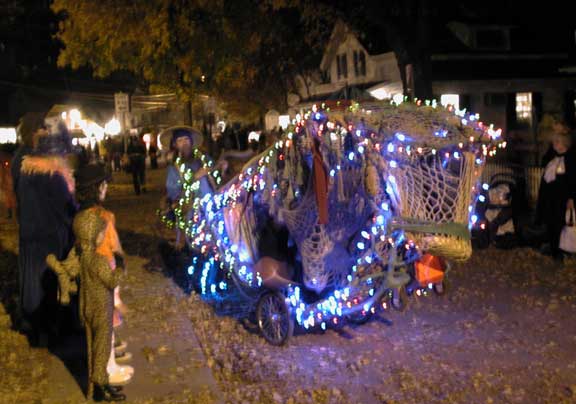 The 'Cosmic Grasshopper' Dreamcatchermobile!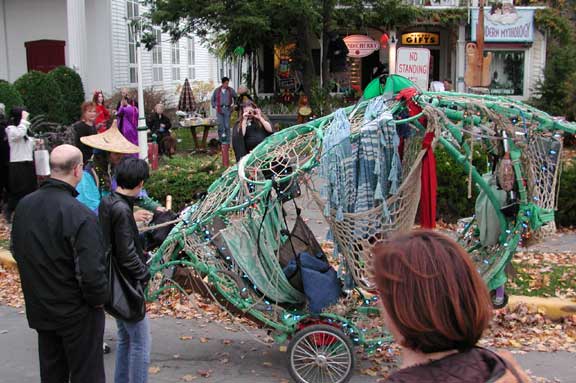 Burning Man festival in the Black Rock Desert, NV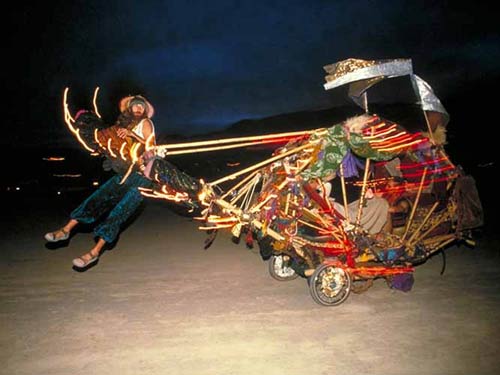 I'm listening to a boy sitting waay in the back via a long vacuum hose!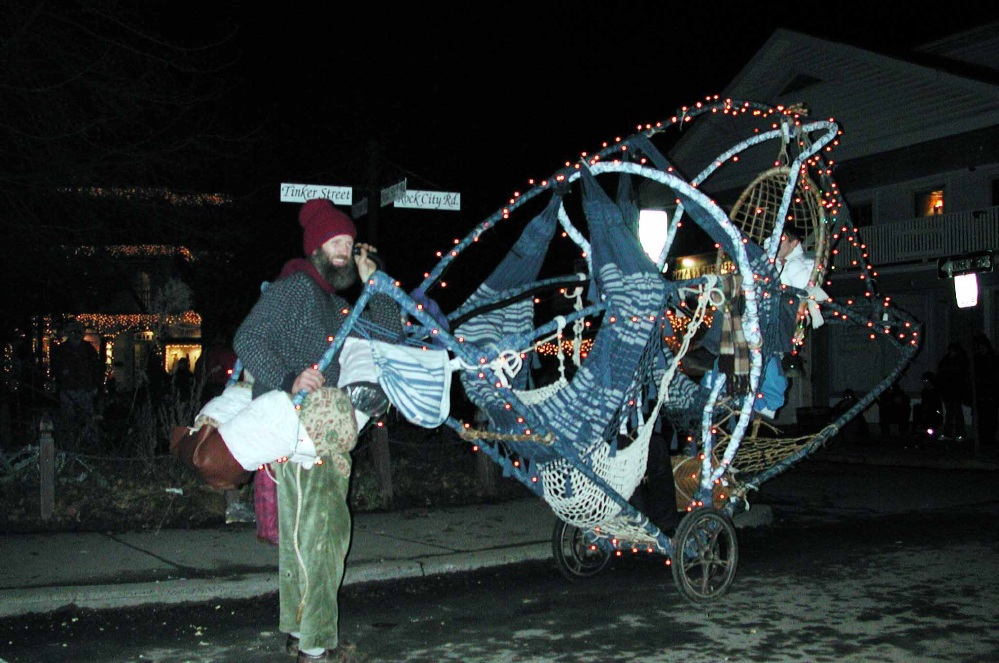 The garlic festival near Woodstock. If you look, you can barely see my passenger!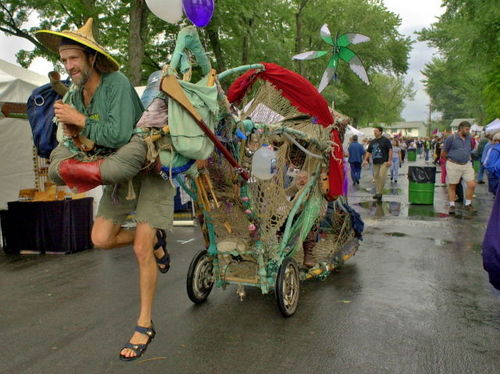 Woody Harrelson's first glimpse of a SKEDADDLEHOPPER in motion!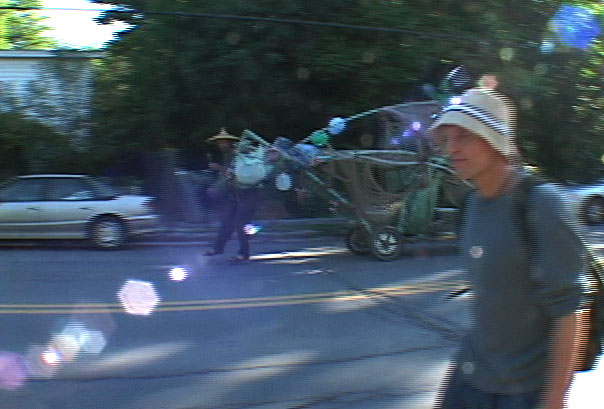 Balanced with friends!
The Santa Barbara Chariot Design is next! ^ click! ^